KINESIOLOGY ASSOCIATION OF SASKATCHEWAN
The purpose of KINESIOLOGY ASSOCIATION OF SASKATCHEWAN is to represent Kinesiology at a provincial level and to be a strong voice in the recognition, promotion, and growth of the profession of Kinesiology.
It aims to act in advocacy/lobby, that is, to be recognized as the united voice for the profession of Kinesiology in Saskatchewan; in membership services, that is, to coordinate and strengthen membership services; and in building public awareness and support, that is to educate the Saskatchewan residents to understand the value that the applied science of Kinesiology helps them better their lives.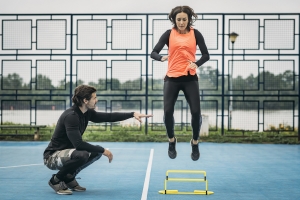 FUNCTIONAL REHABILITATION AND PERFORMANCE Full Time/Part Time Exercise Therapist We are looking for a qualified Exercise Therapist to work in our…
The Kinesiology Association of Saskatchewan (KAS) is a non-profit organization whose purpose is to develop, train and promote kinesiology professionals in the exercise science industry – to advocate fitness, performance and health promotion throughout the province of Saskatchewan.
Benefits:
Practice Insurance
Networking with other Kinesiologists
Involvement in the community
Further education opportunities
Find out more about KAS Memberships
Keep up with the latest news on Facebook.