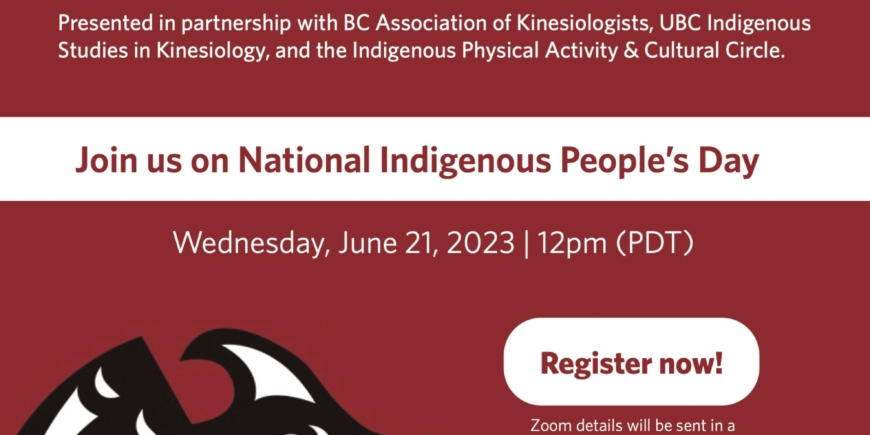 Hello fellow PKA and CKA representatives.
We have been working with UBC in Vancouver in conjunction with the Indigenous Physical Activity and Cultural Circle (IPACC) for the past couple of years to put together a webinar to better educate non-indigenous kinesiologists on how to better deliver kinesiology services to indigenous peoples, in terms of the social and cultural relevance, motivation factors and other considerations. (Recognizing that this is a BC based presentation with input from the local indigenous bands and may reflect a regional perspective).
This is a free 45 min presentation for kinesiologists to be held on National Indigenous Peoples Day in Canada (June 21st) The presentation is at noon PDT, and will be later in the day in your respective time zones.
You are welcome to share and invite your members to this presentation for continuing education should you see value in doing so.
There is a webinar registration link embedded in the attached pdf should which you can use to promote the presentation should you wish to share it with your members.
Looking forward to catching up with you all next week later in the day on the 21st for the President's Roundtable meeting as well.